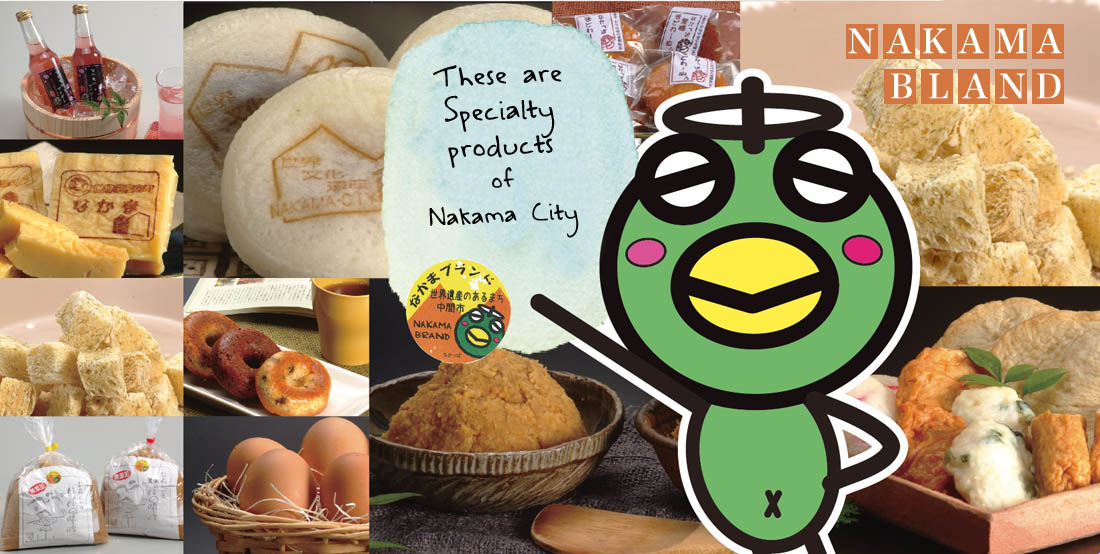 We have prepared some wonderful specialty products so that everyone visiting Nakama City can easily enjoy purchasing souvenirs in addition to sightseeing in the city.
For people coming to Nakama City for sightseeing, there is a series of souvenirs called the "Nakama Brand" which has been prepared with all the love and affection the residents have for the city. Tourists visiting the Onga River Source Pump House, a World Heritage Site, Nakama Footpaths, bass fishing spots on the Onga River, and historical ruins and famous places, such as Habu Park, can enjoy fond memories of their trip in the form of souvenirs. These include delicious sweets, processed food, vegetables, and cute miscellaneous items. We encourage you to bring home some souvenirs to remember your tour of Nakama City.


Hono Bono Miso
The Hometown Taste of Miso,
Made from Specially-Selected Ingredients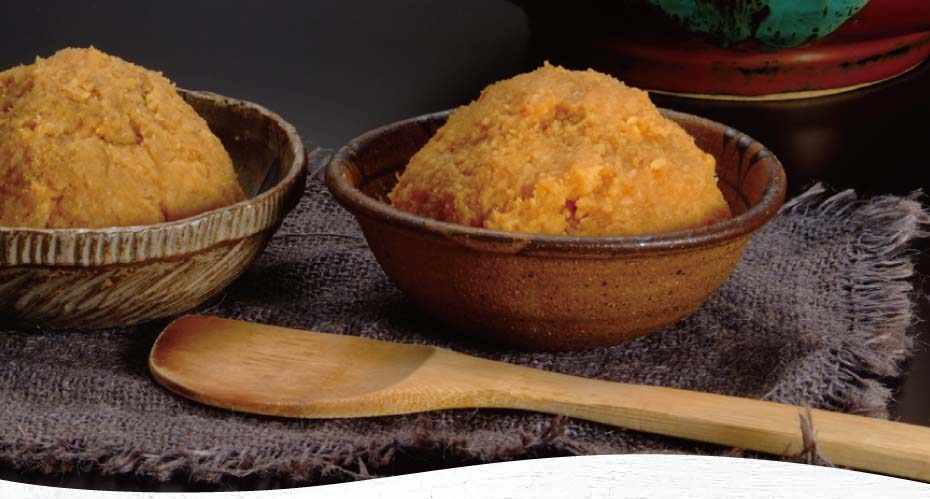 Sunayama Food Processing Union

Hono Bono Miso

Hono Bono Miso is rice-based ¨miso,¨ traditional Japanese seasoning paste made through fermentation. Its raw ingredients are rice, soy bean, and salt and absolutely nothing extra. The maker insists on using only local raw ingredients, such as rice grown in Sunayama and soy beans produced in Onga and Nakama. The purity and safety of the products have been widely recognized and used in local school meals for the past 20 years.

You can purchase at the Shinsen Ichiba Sakurakan.

Ishida Kamaboko shop
A Kamaboko Shop with a Long History Stretching Back to 1937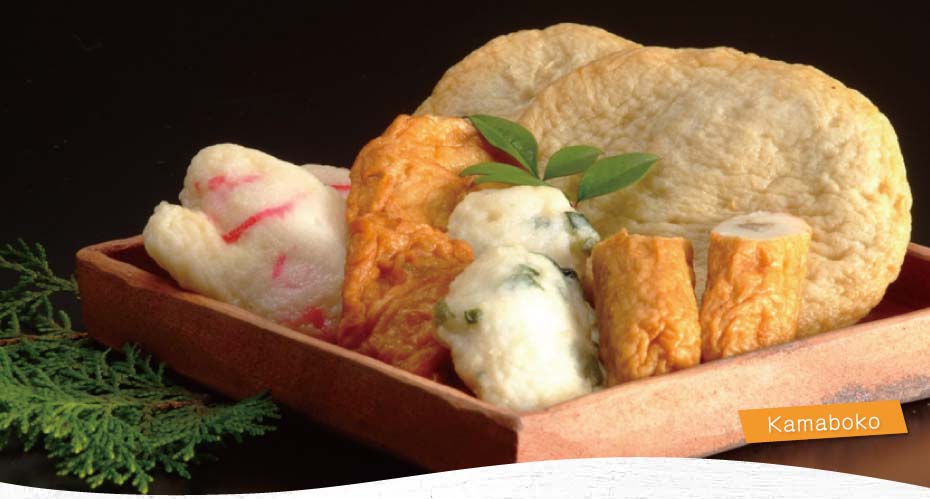 Ishida Kamaboko shop

Nakama's Long-Established Kamaboko Shop

¨Kamaboko¨ is a variety of Japanese fish cake, made from the meat of several kinds of fresh fish or reprocessed pureed white fish called ¨surimi. ¨ Born and raised in Nakama, Ishida-san, the owner of the shop, pays particular concern to the quality of his kamaboko, which can be eaten as a meal on its own, or as a savory snack to accompany alcoholic beverages. His highly popular Baked Castella sponge cake is made using surimi, egg, sugar and other ingredients and features the World Heritage Site logo baked onto its exterior.

You can purchase at the Shinsen Ichiba Sakurakan.

Red and Green Tomato Jam
Created With the Desire to Convey the Delicious Taste of Tomatoes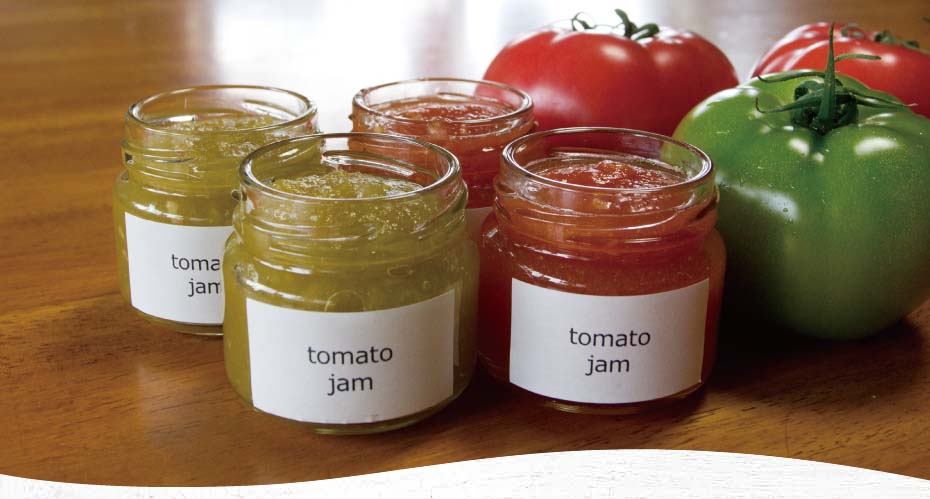 Hidaka-san, tomato grower

Red and Green Tomato Jam

There are two kinds of this Tomator Jam. One is made from ripe tomatoes and features a sweet taste similar to strawberries. The other is jam made from green tomatoes and has a slightly sour taste with hardly any sweetness.

You can purchase at the Shinsen Ichiba Sakurakan.

Sweet and Delicious Toyomitsuhime Figs
Large Sweet Toyomitsuhime Figs Grown in the City,
Great for Health and Beauty

Tanaka-san, fig grower

Figs " Toyomitsu Hime"

Is the birthplace of Buzen : and ( Yutaka and I ) , sweet ( honey : honey ) is named after the " Toyomitsu princess " in its name as well strong sweetness of features figs ( figs ) , Fukuoka Prefecture limited It is the original brand . Sweet and big figs grown in the middle city , even health and beauty ideal. Please souvenir by all means .

You can purchase at the Shinsen Ichiba Sakurakan.

Freshly-Laid Fertilized Eggs
Nutritious born from chickens raised in free-range eggs
Mr.Ushijima

Free-Range Chicken Eggs

These are freshly-laid chicken eggs from hens allowed to roam freely. The eggs boast a high nutritional value and are one of Nakama City´s most delicious souvenirs that you will definitely want to bring home with you.

You can purchase at the Shinsen Ichiba Sakurakan.

Chikuzen Nakamanosato
Refreshingly Mellow Genuine Potato Shochu


Abe Syuhan

Chikuzen Nakamanosato

Genuine potato shochu is now available in Nakama City and it is called "Chikuzen Nakamanosato." It is unique kind of shochu featuring a refreshingly mellow flavor. You are highly encouraged to try a cup.

You can purchase at the Shinsen Ichiba Sakurakan.

Baked Doughnuts, Madelaine Cake, Cookies
Sweets that are the Pride and Joy of a Nakama City Bakery

Himawari Bread Studio

Tasty sweets from a bakery right in Nakama City. Baked doughnuts, madeleine cake with lemon grass rusk, and cake with the red brick of the World Heritage Site Onga River Source Pump House, as its motif.

You will enjoy the souvenirs based on unique ideas such as products which incorporate the word ¨Nun, ¨ a favorite expression of Nakappa, Nakama City's official mascot character, into their names, all conceived with the desire of making you more familiar with the city.

You can purchase at the Shinsen Ichiba Sakurakan.

Nakappa Manju
Featuring the Taste of Adzuki Bean and Powered Tapioca, 100% Hokkaido Ingredients

FD roots

Nakappa Manju

¨Manju¨ is a steamed yeast bun with a filling and Nakappa Manju features a sweet bean paste wrapped in a skin with a new springy texture, and you won't be able to stop at eating just one. One of the allures of the product is that its flavor changes with the seasons, and it sports the cute Nakappa logo on the outside.

SAORI Hand-woven Straps
"Only One" of Their Kind in the World Products

Nakama-En

SAORI Hand-woven Straps

As part of their activities, people enrolled in Nakama-En, a welfare service for the disabled, create handicrafts using a free style of hand-weaving known as "SAORI." Since these are free style, no two are created exactly the same, making each one unique and the "Only One" of its kind in the world. Made using natural stone, the hand-woven crafts include coasters, place mats, and straps for mobile phones.