You can enjoy walking the course alone, but bringing along a companion doubles the fun! Everyone from young children to seniors can walk comfortably along a footpath as they can make adjustments to their walking speed, time of day to walk, and to the course itself.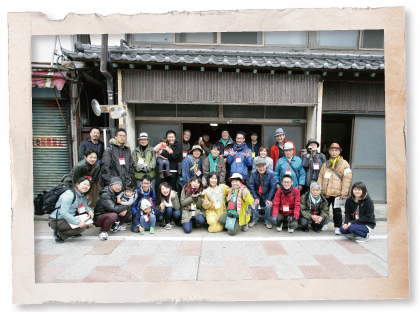 For long courses, it's best to wear athletic shoes that are comfortable to walk in. As far as what else to wear, anything that is easy to move around in is fine. As long as you bring along with you a towel, water bottle, and map, you will be able to walk along a footpath anytime with no worries.


Spread the word about what you found great about the Nakama Footpath. And be sure to increase your circle of companions who will accompany you on your walks. Even the same course will feel different depending on the season, weather, time of day, and the companions who you are with. You are going to want to find more companions and try new courses.