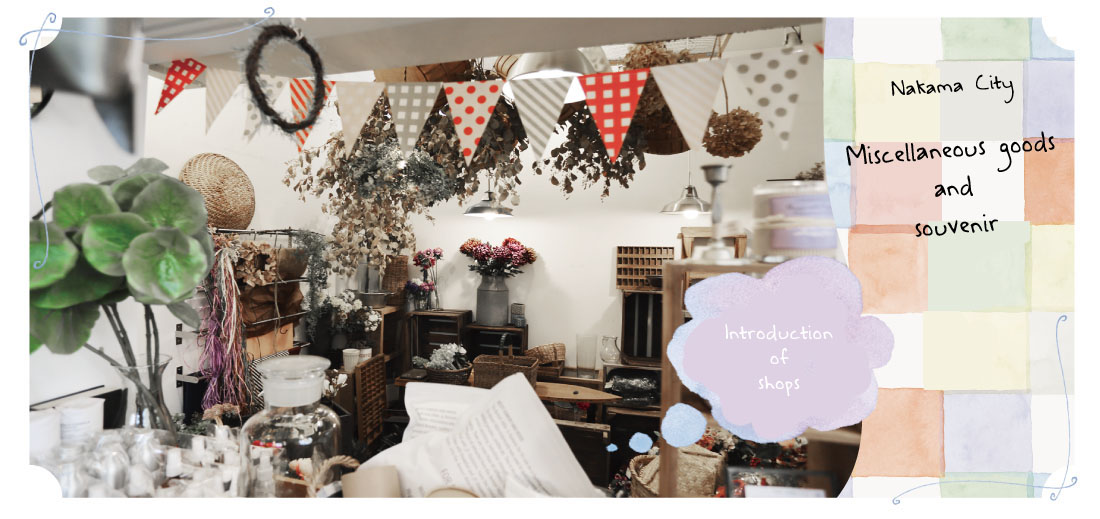 chabbit
General Merchandise
From General Merchandise to Fashion, Home Interior, and Furniture You Are Sure to Find Something that You'll Love
This general merchandise store in Nakama City is famous in Fukuoka. It is divided into the first floor which sells general merchandise and small items, and the second floor features fashion goods and home interior items. All of the merchandise packed into the store's crowded interior is adorable, and you will lose track of time shopping here.

Shinsen Ichiba Sakurakan
Direct Sales Location
Nakama's "Kitchen,"
Packed Full of Local Produce
A store catering to Nakama housewives which features a variety of produce, from vegetables and fruit grown locally to fresh fish and meat, as well as rice grown in Nakama with reduced agricultural chemicals, condiments, and processed food, all sent directly from local areas where they are caught or produced. It is very popular with shoppers in the city and in the suburbs. Their bentos (boxed meals) and side dishes made with local ingredients are extremely popular.


Tourism Policy Manager, World Heritage Sites Promotional Section, General Policy Department
1-660 Oaza Habu, Nakama-shi, Fukuoka
TEL/ 093-245-4665