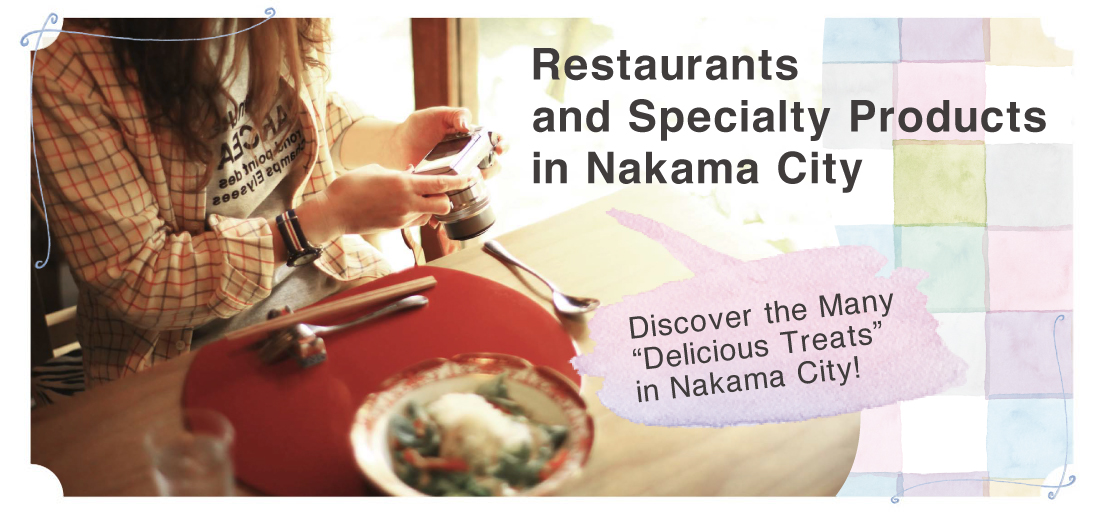 Great Smell of Freshly-Baked Bread Fills the Bakery
As you enter the shop, you immediately notice the smell of rows of baked bread and the stone pot on the side, as well as the newly-baked items appearing one after the other. The interior is bright and cheerful, and is bustling with customers.

Ishida Kamaboko Shop
Kamaboko Production & Sales
Nakama's Long-Established Kamaboko Shop
Established in 1937, the shop's second generation of management continues to produce kamaboko, a variety of Japanese fish cake, made from the meat of several kinds of fresh fish or reprocessed pureed white fish called ¨surimi. Aside from kamaboko, it also serves a wide variety of chigiriten (deep-fried patties of fish paste), and is so popular, it receives orders from outside the prefecture.

Tochikuken
Bento (Boxed Meals)
Famous "Orio Specialty Kashiwa Meshi" Available in Nakama
The Nakama Branch of the Tochikuken chain famous for its Orio Specialty Kashiwa Meshi rice dishes is located in Habu. It also offers several types of Kashiwa Meshi Bento (boxed meals). Everything looks so delicious.


Hagure Restaurant
Drinking Establishments

Café·de·Barbizon
Western-style Restaurants

HaYuKa dining
Western-style Restaurants

Come and Let the Cute Owls Heal You
This is a funeral home in Nakama City which keeps an adorable "parliament of owls" that provides emotional healing to an increasing number of visitors who hear rumors about the home and come to its café to be with the owls as a form of "animal therapy." One drink for one hour together with the owls costs an affordable ¥250. The owls report to work every day at a different worksite, so be sure to ask in advance.

Making Nothing But Gyoza for 60 Years!
Their menu contains only bitesize, handmade fried gyoza (small Chinese dumplings filled with ground meat and/or vegetables contained in a wrapper of dough) and boiled gyoza, and they can make as many as you can eat. But, be aware that they don't serve rice or anything else – strictly gyoza. But they don't mind if you bring in your own rice. You can also take out frozen gyoza, very popular among housewives. Free parking is available at the Showacho Shopping Street, about 15 paces to the side of the shop.

You'll Want to Visit Not Only for the Cooking, But Also to Meet the Cheerful Owner
You will enjoy the soothing restaurant interior, delicious food, and the engaging conversation of the owner who loves the outdoors. But, take care not to lose track of time! They also have a delightful cat.


Tourism Policy Manager, World Heritage Sites Promotional Section, General Policy Department
1-660 Oaza Habu, Nakama-shi, Fukuoka
TEL/ 093-245-4665